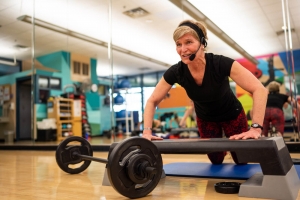 We've teamed up with our instructors and fitness partners to provide VIDEO FITNESS INSTRUCTION and ON DEMAND CLASSES for FREE.
Follow us on Facebook for LIVE workouts brought to you by our instructors and even more tips for staying happy and healthy while we're all at home. We'll post these on in our website as well!
Looking for our recommended home fitness products to get you through this time? Check out our Favorite Fitness Finds in our Studio Shop.
FITNESS ON-DEMAND
LES MILLS
Les Mills On-Demand gives you the authentic Les Mills Workouts anywhere, anytime on almost any device. They've customized the workouts they teach in our center and made them available to you as online videos. Many of the workouts are only 20-30 minutes (ideal for in-home!) and they're just as challenging and rewarding as going to the club.
LIFE FITNESS
Life Fitness is making Workouts of the Day free to all for a limited time by offering a new video workout of the day.
MATRIX FITNESS
Matrix Fitness has offered their vast online exercise library for our members to use!
KIDS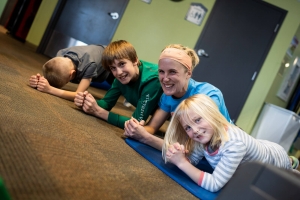 LES MILLS "BORN TO MOVE"
SPIDERfit Kids
Free activity for kids every day at 11am!