CENTER UPDATE
Dear Members,
We want you to know that YOUR safety is of the utmost importance to us.  As you return you will notice increased cleaning and continued encouragement of social distancing.  We have also expanded our functional exercise, strength, and stretching areas to allow our members more space necessary for social distancing while exercising.
Because things remain fluid and dynamic with frequent changes we ask that you remain flexible and adaptable as we work together to establish a new normal with each phase.  With that in mind, we ask that you continually check for updated guidelines before coming to visit.  We will update our guidelines as we move together into other phases.
Please review the hours and guidelines below. We look forward to seeing you soon!
Wellness Center Hours
| | |
| --- | --- |
| Monday – Friday | 5:15 am – 8:00 pm |
| Saturday | 7:00 am – 5:00 pm |
| Sunday | 10:00 am – 5:00 pm |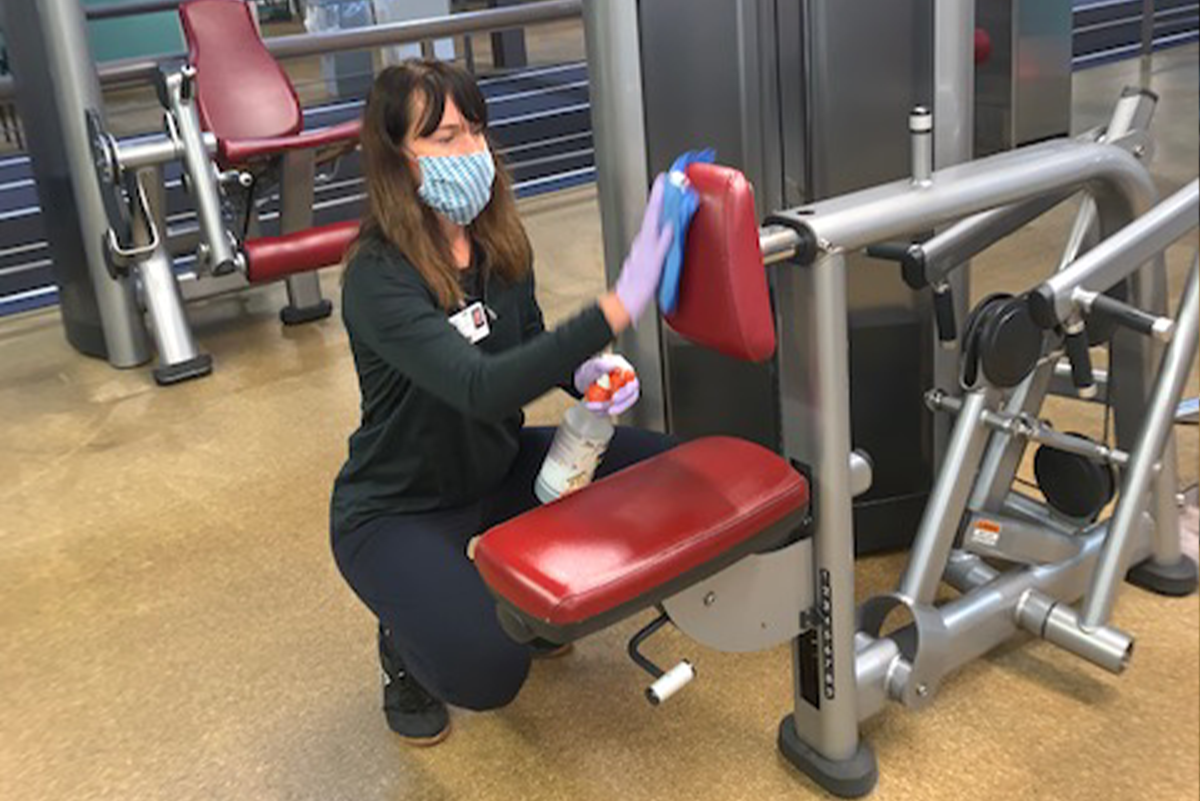 Additional Guidelines
Please bring your scan tag to self-scan in upon each visit.

Upon each visit, please review our posted screening questions; if you are currently experiencing fever (100.4 degrees Fahrenheit or higher) or a sense of having a fever, a new cough that cannot be attributed to another health condition, new shortness of breath that cannot be attributed to another health condition, new chills that cannot be attributed to another health condition, a new sore throat that cannot be attributed to another health condition, or new muscle aches that cannot be attributed to another health condition or specific activity (such as physical exercise). *Anyone experiencing these symptoms WILL NOT be permitted in the facility. We ask that you stay home in accordance with the CDC guidelines if you have experienced any symptoms of illness.

Hand sanitizer is located at the front desk and throughout the facility.

Please maintain 6 feet from all members in non-exercise areas and 10 feet from all members in exercise areas.

Equipment has been moved to increase space between machines.

If you have a question about the location of any equipment, please see a Fitness team member as equipment has been moved to provide adequate distance.

Please wipe down all equipment prior to and after use. Our team members will be following a cleaning schedule based on the guidelines for equipment and high touch surfaces.

Bath towels and workout towels will be available at the front desk.
What WILL be available in this Phase :
Indoor Strength & Cardio

Pools are available for swimming and group fitness classes.

Locker rooms & Showers

 Child Care by Reservations Mornings: Mon – Fri 8:15am – 1:00pm; Sat: 8:15am – 12:00pm; Afternoons: Mon – Thurs: 4:30pm – 7:00pm. Limit 1.5 hours per day. To make a reservation, call 540-564-5686.
What WON'T be available currently: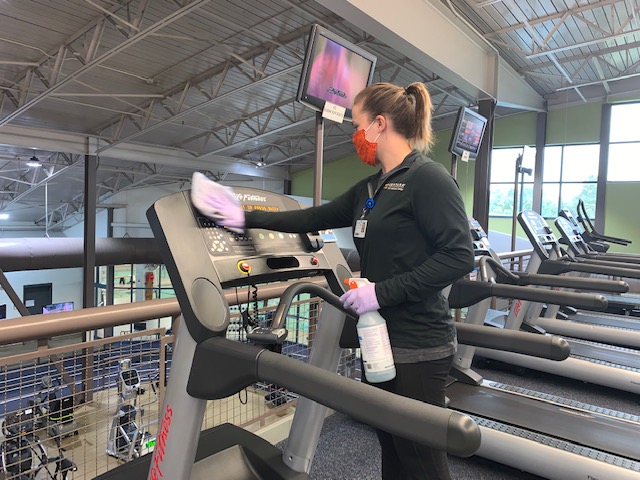 Membership FAQ's
What if I need to freeze or want to cancel my account?
Please call the membership office at 540-564-5685. Our monthly billing occurs on the 2nd of the month for the current month that we are in so we require any changes to be submitted by the 31st of the previous month. Please note: 30 days notice is required to cancel a membership account.
What if I need to make other changes to my membership account?
 If you need additional assistance, please call 540-564-5685. Our membership office hours are  Mon – Friday 9am – 1:30pm and 2:00pm-5pm; Saturday 9am – 1pm. We appreciate your patience as we process your requests.
When will I see my next monthly billing or draft?
Our monthly billing occurs automatically on the 1st day of the month. If you pay by statement, your monthly dues statement is mailed to you the first week of the month. If you pay by Credit card or EFT, you will see your monthly draft transmitted on the 15th of the month. Your current month's membership dues and any previous balance applied prior to the month is reflected in your balance due each month.