Contact Us
Next Session starts Wednesday, Jan 12; 5:30pm - 6:15pm
Virtual and In-person Health Coaching Sessions with Hilary are also available!
Call 540-564-5694 for more information.
Contact Us
HEALTH WITH HILARY
There is NO MIRACLE DIET. There is no QUICK FIX.  The only 'diet' that works is the one that you can actually stick to long term and that actually works for your individual body.  In this 4-week interactive nutrition based health education program,  participants will be empowered to examine their lifestyle choices in multiple facets of health including, but not limited to: nutrition, physical fitness, stress, core values, habit, mindfulness to determine where change is needed.  Focus will be on how to balance your plate so that you fuel your body to do the work it needs to do; to balance your hormones so you can effectively burn fat;  to balance your life – so that you can freely enjoy it without suffering from guilt, confusion or shame. Through customized daily activities, participants will increase self-efficacy, set goals for their personal needs and desires, discover strategies to reduce barriers to meet defined goals, increase effective self monitoring, and learn how to problem solve to prevent relapse and in connection with the coach, participants will determine what is truly important to their own life, and what is actually necessary to set and achieve their personal health and fitness goals.
Participants will meet in person 1x/week (optional) or 1x/week via Zoom for 4 weeks.  Participants will receive daily emails with tips, tricks, inspiration and educational tidbits.
 Cost | member: $125 |  nonmember: $200
Weekly Framework
Week 1: Breakfast – Learn how to balance our meals for our specific body types and then we'll apply this new awareness to our first meal of the day!
Week 2: Lunch – Let's review what we learned from week 1 and apply our new principles to our next meal, lunch!
Week 3: Dinner – We'll review what we've learned about ourselves over the last few weeks and add balance to our dinners.
Week 4: Treats, Sweets, Refuel – Let's learn additional tips and tricks for navigating real-life situations.
Sample Daily Emails
Monday: Prep for the week
Tuesday: Learn about the habit loop and how habits are formed
Wednesday: Learn about fat burning hormones
Thursday: Establishing core values to line up with your goals
Friday: Reflect on our week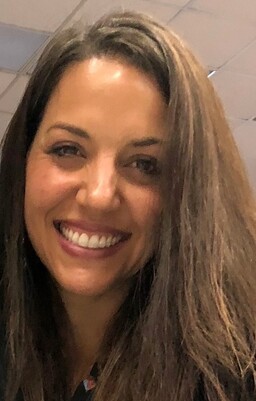 HILARY IRONS
Hilary has worked for the RMH Sentara Wellness Center as an ACE certified group fitness instructor since 2016. She has additional certification in Metabolic Effect Nutrition Science; Les Mills Tone and BarreAmped; as well as advanced certificates in Les Mills Core and Les Mills BodyPump. Most recently, she has completed her ACE Health Coach certification and is developing a new nutritionally based holistic health program currently titled, "Health with Hilary". Hilary cares deeply about achieving balance in life and desires to help people feel freedom from vast, conflicting, confusing health fad information so they can achieve their goals and actually enjoy their lives.
In addition to her fitness and health credentials, Hilary graduated from JMU with a Bachelor's degree in Vocal music education, and a minor in Dietetics. She is a VA state licensed choral music educator; an accomplished pianist and local accompanist; director of the SCC Dolphins Swim Team; board secretary of her neighborhood; treasurer of PKVES PTO;  wife and mother of 3 young children.   In each of these pursuits, she is well known for her skill set fueled by efficiency, energy, fun, and commitment to excellence.