We are so much more than a gym. Join the Sentara RMH Wellness Center today!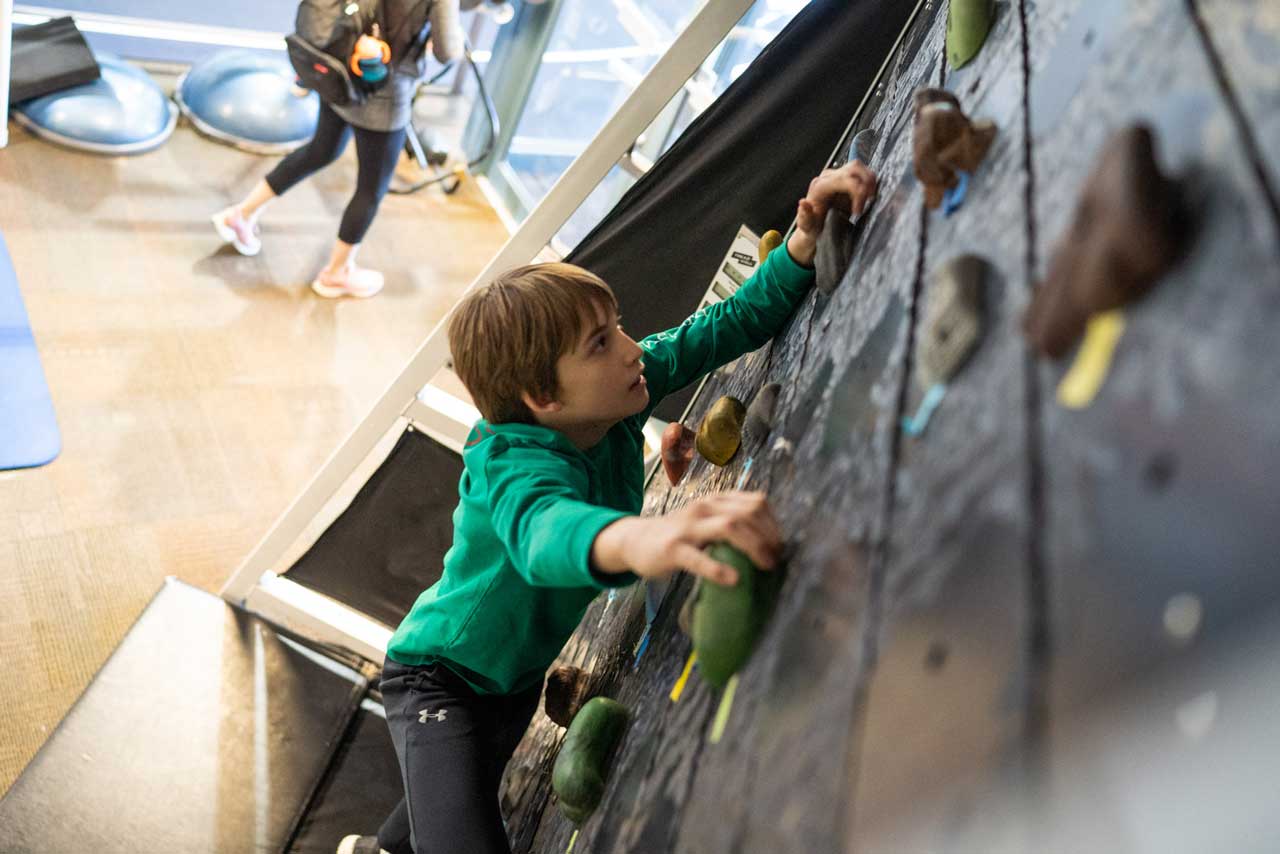 YES Club
YES Club is a supervised and interactive program for kids ages kindergarten to age 12. Our qualified and caring staff is dedicated to providing a safe and engaging environment where children can play, learn, and have fun while you enjoy your workout. Please be thoughtful and observe the guidelines to ensure us the opportunity to provide quality care for your child. If you have any questions, please feel free to call (540) 564-5684.
Hours:
Monday – Thursday – 4PM-7PM
Saturday – 8:30AM-Noon
Time Limit & Late Pick-up Fees:
There is a two-hour combined time limit per visit. The staff will allow for a five-minute grace period before a $5 per child late fee is charged. In addition to the $5 late fee, each additional minute late will accrue $1 per child. The staff uses the clock in YES Club to determine the time.
Fees:
Cost is included in our "One Parent" and "Family" memberships. There is a fee of $5.00 an hour for each nonmember child.
Staff:
Our staff is CPR and AED certified and trained to conduct age-specific activities with children.
YES Club Activities may include:
Arena—active games, such as tag, sports, stations, relays, etc.
Out & About—rock climbing, track, outside games, playground
Activity Studio—obstacle courses, board/card games, stations, free play
Rules & Regulations/Policies
Snacks
We ask that you feed your child before you check them into YES Club. Food is not permitted in YES Club. Snacks are not provided.
Attire
Please have your child dressed and prepared for physical activity and outdoor play. Play clothes that allow for freedom of movement are most appropriate. Please bring your child in athletic closed toe shoes..
Illness Policy
For the safety and well being of all the children, please do not bring your child to YES Club when he/she is ill. If your child shows signs of illness during their stay, we will ask that you remove him/her from our care immediately.
Behavior & Special Needs
We hope to meet the needs of every child; however it may be necessary to assess the needs of the child on a case by case basis. Behaviors such as hitting, biting, tackling, foul language, and continuous disrespect will be dealt with immediately. The child will be isolated in a time-out and the incident will be reported to the parent. We reserve the right to release a child to the parent for unacceptable or disruptive behavior.
Security
The safety of the children is most important to us. Parents must scan their child in and out of Kidz Klub when entering and leaving the children's areas. An identification sticker will then be placed on their back. To pick up your child, you must return to Kidz Klub to check them out. If your child is in YES Club, you will still return to Kidz Klub to check them out. There, you will receive a popsicle stick that you will take to YES Club where you will be able to pick up your child.
Emergencies
In case of an emergency involving your child, we will call 911 and we will attempt to contact you immediately. Please specify where you can be located as you check-in with the Kidz Klub staff. In the case of an evacuation, please exit the building as instructed. Your child will be evacuated to the outdoor track.
Parent Responsibility
Calling ahead helps us anticipate our child to staff ratio. Please call 540-564-5686. Please communicate any information that would be helpful for our staff to know including allergies, behavioral issues or special concerns. Parent(s) must remain within the facility at all times while children are in our care, with the exception of parents who run outside on the outdoor track or if children are participating in pre-registered programs. Please specify where you will be located in the facility on the sign-in sheet, so that we can contact you in the event of an emergency situation.