We are so much more than a gym. Join the Sentara RMH Wellness Center today!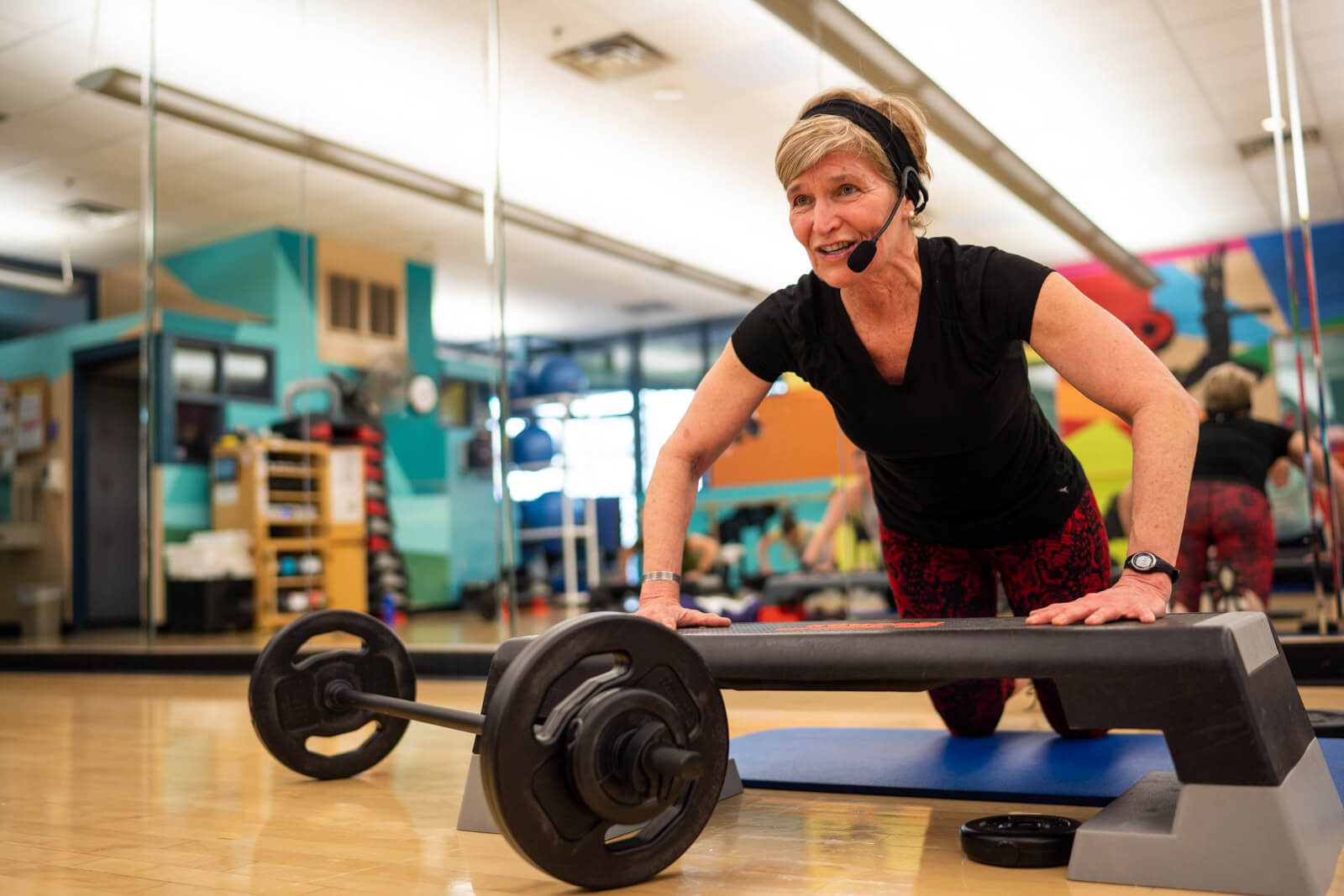 Group Fitness
From GENTLE WAVE to BODYPUMP, we have a class to fit your individual style. Break out from the monotony of your typical fitness routine by trying one of our group fitness classes – over 70 classes offered each week! Let our nationally certified staff help you re-energize your workout.
Class Etiquette Guidelines
Participants are asked to follow these guidelines in the interest of courtesy, efficiency, and safety of all:
Participants should not enter a class 10 minutes after the scheduled starting time.
Please turn your cell phone ringtone off or silence during class to minimize the disruption of all participants.
Wear clothing that enhances cooling, prevents skin abrasion, and minimizes friction.
Work out at an intensity that is comfortable for your fitness level. Classes are not a competition – please work towards your own personal goals.
Respect class participants by keeping chatter down so others can hear the instructor.
For safety considerations, classes will be limited based on space and the availability of equipment.
Cycling classes are limited to 23 participants.
Youth ages 10 and up may participate in classes; however, they must be participating in the class and accompanied by a parent/guardian age 18 or over.
Please use wipes and clean equipment after use.