Director's Message
COVID-19 Update: Center closed temporarily
As our community continues to prepare for COVID-19, please remain safe and well during this unprecedented time. Thank you for your continued support of our center and team. We value your loyalty and look forward to serving you once again soon.
Director's Message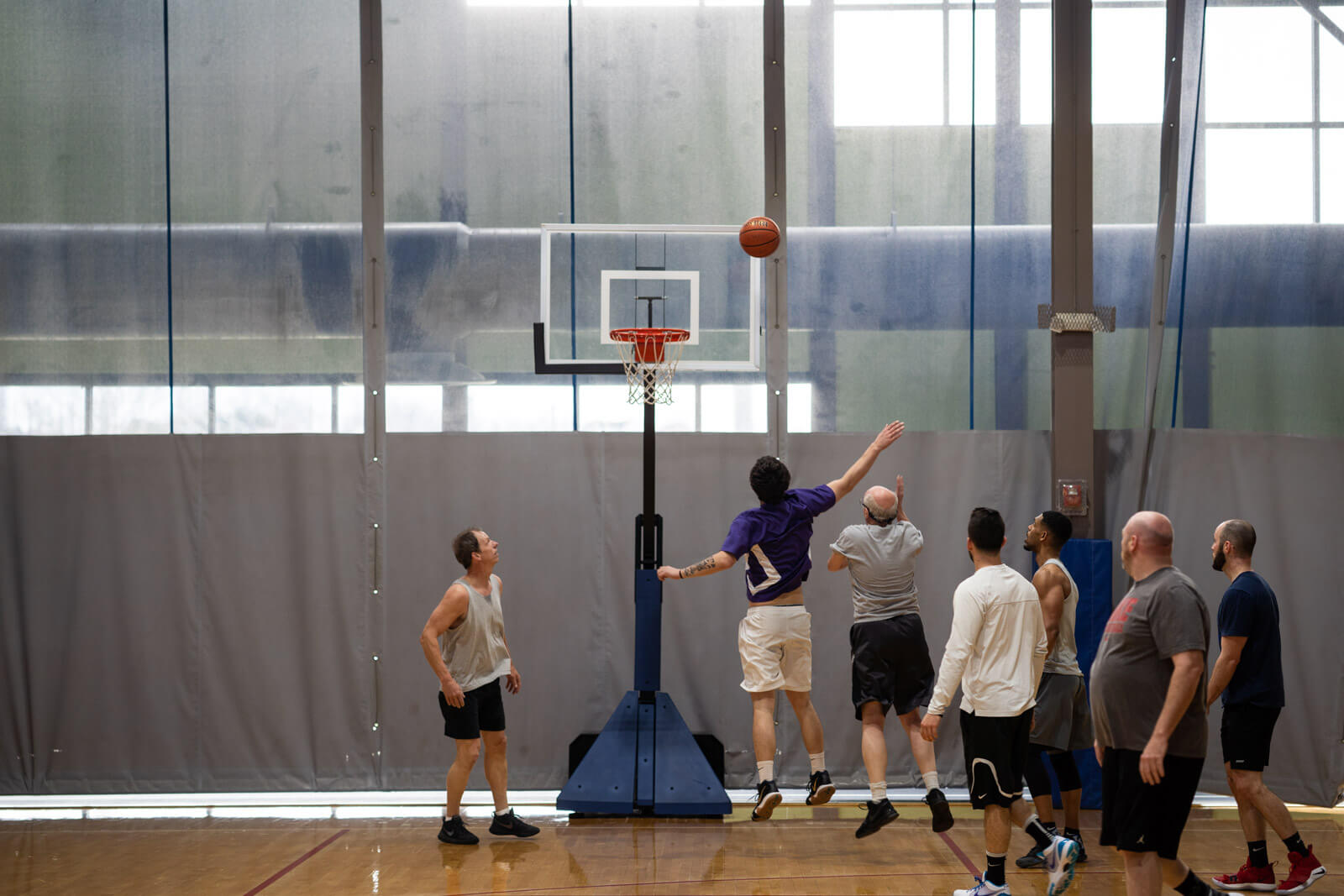 Basketball Court
Whether shooting around for fun, or for competitive play in a pickup game, our hardwood indoor basketball court is a great place to burn off stress and enjoy being active.
The court is host to many youth and adult activities. Open court and adult pickup basketball times are offered throughout the week. For more information, please view our Court Schedule.