Learn More
CENTER UPDATE: Moving into Phase 3 on July 1. Please review our Phase 3 Guidelines.
Thank you for your continued support of our center and team.
Learn More
Aquatics
Whether you're a veteran swimmer or just getting started, the pool is a great place to receive a low impact, total body workout. Water offers cardiovascular exercise as well as resistance training created by the water, plus it's easy on your joints! Enjoy one or all of our 3 pools to reach your fitness goals.
Fitness Pool
Our 25-yard indoor salt water fitness pool is heated with 6 lap lanes, open swim times, and water classes ensuring that there is something for everyone!
Warm Water Pool
The warm water pool provides a comforting setting for those using it for recreational, therapeutic and/or fitness reasons. The warmth of the water makes this the perfect environment for water aerobics classes, swim lessons, and therapy.
Whirlpool
After your workout, leave the stress of the day behind by relaxing your muscles and your mind in our luxurious whirlpool!
Sentara RMH REHAB SERVICES THERAPY SESSIONS: A patient/doctor referral program through Sentara RMH Rehab Services. Call 540-689-4999 for information.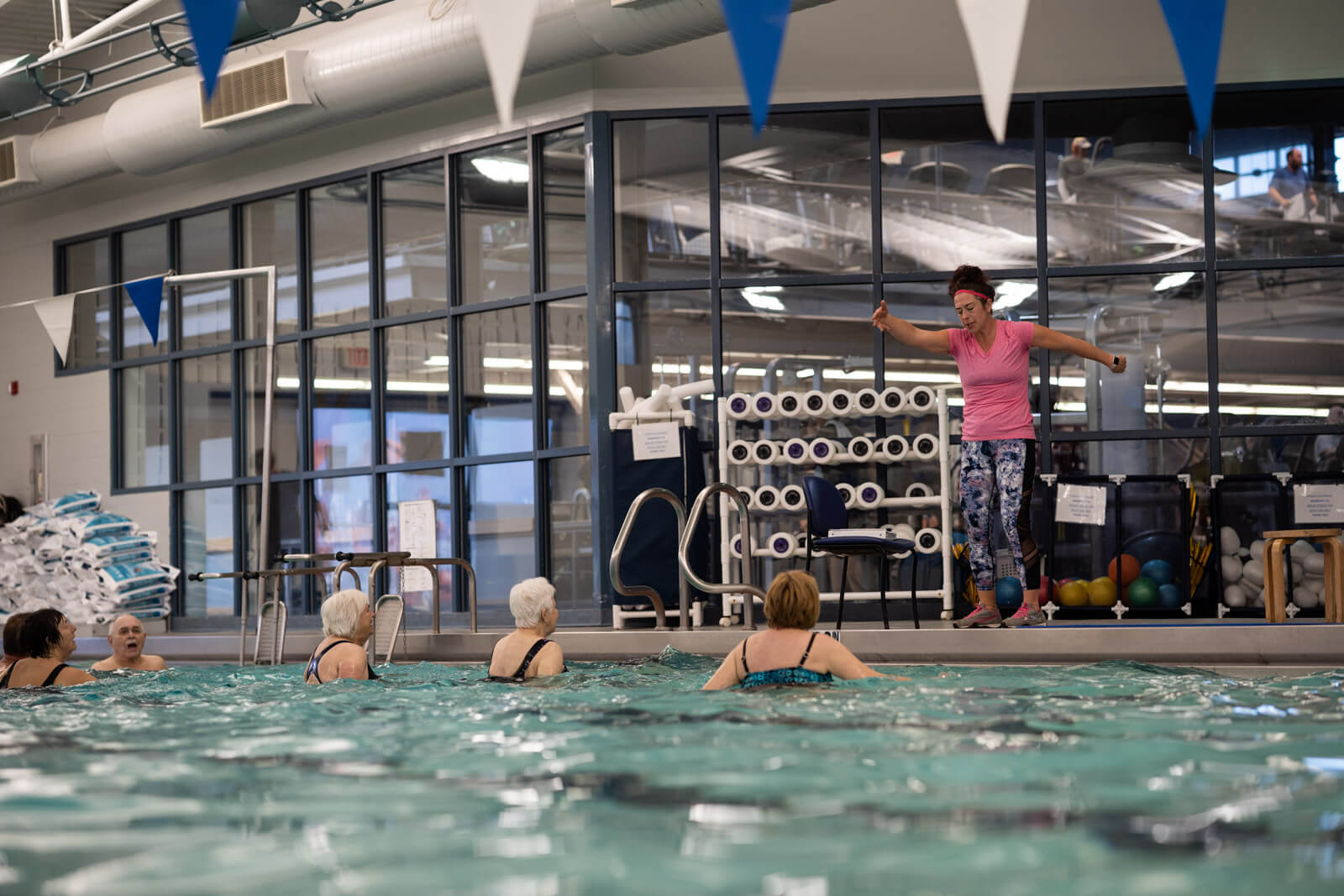 For the safety of the other members and guests of our facility, please use the following guidelines:

Pool Rules:
Shower before entering the pool
No running, dunking or splashing
No diving
No food or drink except water
No chewing gum
No open wounds or sores
Circle swim when 2 or more people are using a lane
Children under 14 MUST be accompanied by an adult
Parents must be within arms length of children using flotation devices
Breath holding activities are strongly discouraged
When children are in the warm water pool, the rope may be put up at the lifeguards discretion
Whirlpool Rules:
10 minute maximum use
Children between ages 5 and 12 not recommended
Children under the age of 5 NOT permitted